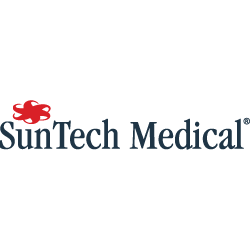 SunTech Medical
Blood Pressure Devices
Headquartered in the United States, in North Carolina's Research Triangle Park, SunTech Medical's passion is creating advances in clinical-grade blood pressure devices and providing innovative products that improve the quality of patient care. Since the early 1980's, their sole focus has been on developing and improving leading-edge technology to obtain the most accurate and reliable blood pressure measurements.
Across SunTech's product line, their patented, motion-tolerant blood pressure monitors provide accurate, reliable data, in both clinical and research applications while their affordable, high-quality BP cuffs are the perfect complement to the world's best blood pressure monitors.
Diagnosing and treating hypertension is serious business, and as research shows, Ambulatory Blood Pressure Monitoring (ABPM) is far superior to other testing available to clinicians. SunTech's ABPM devices provide valuable diagnostic information that in-clinic and home blood pressure monitoring systems are incapable of measuring and are validated to all 3 internationally recognised protocols.
Focus on your patient's safety and well-being – and SunTech's BP Devices will handle the rest. Their automated stress BP monitors provide accurate, reliable BP measurements, relieving you of the stress of taking manual BP during testing!
Contact us if you would like further information on SunTech Medical or view more of our Critical Care product ranges.
---